Room's Annual CNF, Poetry & Fiction, and Cover Art Contests
Room now has three annual contests. Our first annual Cover Art Contest is open from September to November 30, 2015, our Creative Non-Fiction Contest opens from October 15, 2015 to March 8, 2016, and our Poetry and Fiction Contest open from April 15, 2016 to July 15, 2016.
---
Cover Art Contest
Our first annual Cover Art Contest. Submissions will open in September 2015. The deadline is November 30, 2015.
Judges: Amy Friend (cover artist, Room issue 36.1 Mythologies of Loss) & Ilene Sova (artist & founder of Toronto's Feminist Art Conference)
FIRST PRIZE: $500 + publication on the cover of issue 39.2 of Room
SECOND PRIZE: $50 + publication in issue 39.2 of Room
HONOURABLE MENTION:publication on Room's website
---
Fiction & Poetry Contests
Our Fiction and Poetry Contests closed on August 1, 2015. The winners will be announced in October.
Fiction Contest
Judge: Shani Mootoo
FIRST PRIZE: $1,000 + publication in Room
SECOND PRIZE: $250 + publication in Room
HONOURABLE MENTION: $50 publication on Room's website
Poetry Contest
Judge: Jen Currin
FIRST PRIZE: $1,000 + publication in Room
SECOND PRIZE: $250 + publication in Room
HONOURABLE MENTION: $50 + publication on Room's website
Other shortlisted pieces will be considered for publication in the subsequent issues of Room.
Fiction Judge
Shani Mootoo was born in Dublin, Ireland, grew up in Trinidad, and moved to Canada more than thirty years ago. She is a visual artist, video maker and fiction writer. Mootoo's fiction writing includes the novels Moving Forward Sideways Like a Crab, a novel, published by Doubleday and longlisted for the Scotia Bank Giller Prize and shortlisted for the Lambda Award, Valmiki's Daughter, published by House of Anansi and longlisted for the Scotia Bank Giller Prize, He Drown She in the Sea, published by Mc Clelland and Stewart and  longlisted for the Dublin IMPAC Award,  and Cereus Blooms at Night, published by Press Gang and shortlisted for the Giller Prize, The Chapters First Novel Award, The Ethel Wilson Book Prize, and longlisted for the Man Booker Prize. Her book of poetry The Predicament of Or was published by Raincoast/Polestar, and her first book, a short story collection, Out on Main Street was published by Press Gang Publishers.
Poetry Judge
Originally from Portland, Oregon, Jen Currin has lived in East Van for thirteen years. She rides her bike nearly everywhere and has gotten better at growing vegetables in her community garden plot. Jen teaches writing and literature at Vancouver Community College and Kwantlen Polytechnic University. She has published four books of poetry, including The Inquisition Yours, which was a finalist for three awards and won the Audre Lorde Award for Lesbian Poetry in 2011; and School (Coach House, 2014), which is currently a finalist for the Pat Lowther Poetry Award and the Dorothy Livesay Poetry Prize. Jen is currently at work on a book of short stories.
Read our interview with Jen Currin.
---
Creative Non-Fiction Contest
Our 2015 CNF contest is now closed. Congratulations to those who were short listed, and the winners. Read the interview with our 2015 winner here.
FIRST PRIZE: $500 + publication in Room
SECOND PRIZE: $250 + publication in Room
HONOURABLE MENTION: $50 publication on Room's website (read last year's honourable mention for creative non-fiction on our blog)
Creative Non-Fiction Judge
Ayelet Tsabari is the author of the short story collection The Best Place on Earth (HarperCollins), which was nominated for the Frank O'Connor International Short Story Award. Her nonfiction has won a National Magazine Award and a Western Magazine Award and she is a two‐time winner of Event's Creative Non‐Fiction Contest. In 2011, she was nominated for a Creative Non‐Fiction Collective Readers' Choice Award. A graduate of the MFA program at Guelph University, Ayelet has taught creative writing through the University of Toronto and the University of Guelph. She was named as one of ten Canadian writers to watch by CBC.
Read Room's interview with Tsabari here.
Photo Credit: Elsin Davidi
---
General Guidelines
Each entry must be original, unpublished, not submitted or accepted elsewhere for publication or previously to Room, and not entered simultaneously in any other contest.
Each entry cost $35 CAD to enter, and $7 CAD for each additional entry. For international entrants: $49 USD, and $7 USD. All submissions include a one-year subscription to Room. Additional entries do not include an additional free subscription. (Current subscribers will be given an extension on their subscription.)

We only use Submittable, a secure online submissions management tool, to manage our submissions. For more information about using Submittable, please check our Submissions page.

Judging will be blind. Please ensure that your name or any personal details are not included in your submission document; this includes the file name. (You will have a chance to include your contact information on the Submittable form).

You can only upload one document on Submittable. Cover letters are not necessary, but if you want to send us one, include your cover letter on the Submittable form.

Room publishes original work by women, which includes trans*persons, gender-variant and two-spirited women, and women of non-binary sexual orientation.
Previously commissioned Room writers and contest judges are barred from participating in subsequent contests at Room.
Genre-Specific Rules
For fiction and creative non-fiction, one submission includes one short story or essay of up to 3,500 words.

We would prefer if you double spaced your prose.

One poetry submission includes up to three poems or 150 lines of poetry.

One cover art submission includes one artwork and an accompanying 100-word artist statement (please note that judging is blind and your name should not appear on your statement).

When submitting multiple poems, please begin your second and third poems on a new page, in the same document.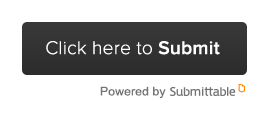 ---
Past Winners